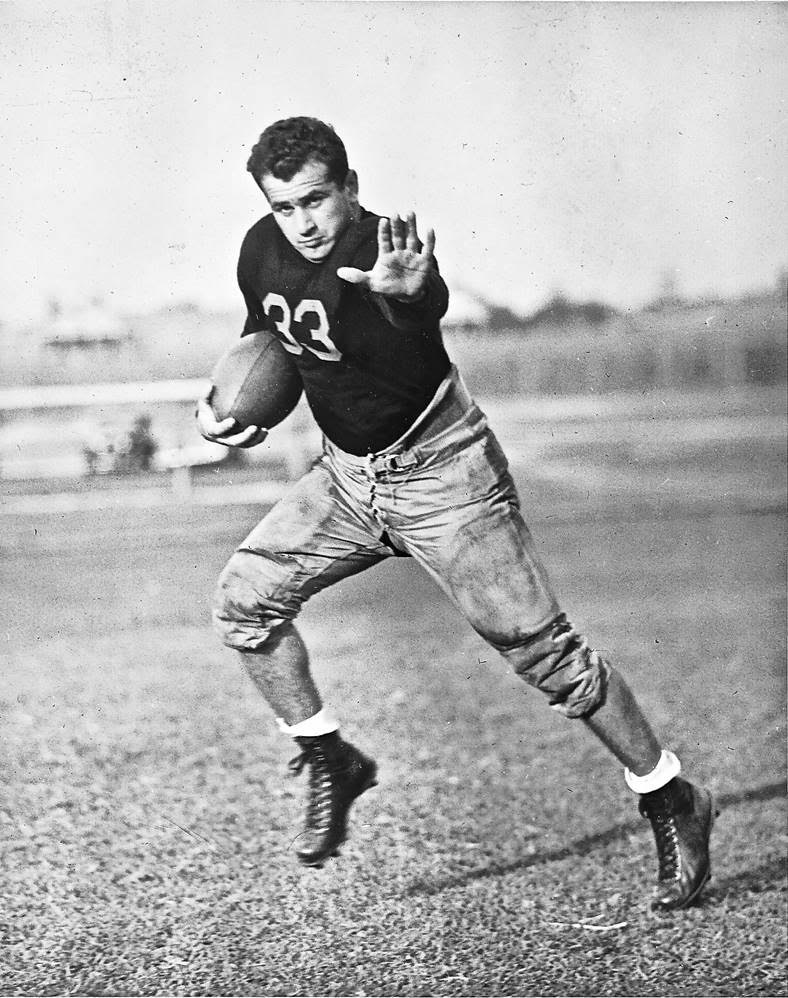 About Us
Sid's All American was founded in 2014 by Glen Cove native, Ross McCalla. Sid's prides itself on using high-quality ingredients to ensure the freshest, and best tasting food in town. Sid's values being a part of the local community and a hometown family establishment.
So who is Sid? Sidney Canarick was born in 1916 in Glen Cove. He attended GlenCove schools and graduated from Glen Cove High School. He served as class President of his senior class, became the first ever four-letterman in the history of the school, served as captain of the football and basketball team. He was voted all-scholastic leading all scorers in Nassau county in both touchdowns and field goals. After high school Sid attended Bucknell University where he was the winning quarterback in the first Orange Bowl game in 1935 defeating Miami 26-0. He then attended the University of Pennsylvania school of Dentistry before serving in the Pacific as a lieutenant commander for the US Navy. Sidney Canarick returned to Glen Cove in 1946 where he practiced dentistry for more than 50 years. He served as the Glen Cove School Districts dentist. Sidney Canarick also served as a Hall of Fame committee member for more than 20 years and was inducted in to the Glen Cove Hall of fame and was Honored as the Hall of Fame's Man of the Year in 2000. Sidney Canarick prided himself on his family, friends, and community.
Sid loved the city of Glen Cove
Sid loved the city of Glen Cove and was a proud supporting member of the community. At Sid's All American we aspire to be just like Sid. We work hard to provide the best dining experience to our family the City of Glen Cove. So, if you're in the neighborhood, stop by and say hi.
CONTACT US